I am starting to eyeball the weather for next weekends race. I don't suffer from allergies as bad as some people do. Yes, I have nasty sinus drainage, and lately I've been running indoors if it's windy. On Tuesday I was out running at lunchtime and I almost got caught in a small dust storm. I was running a typical 5 mile route that I normally run and I wanted to cut through a park. I decided against it because I didn't want to "cheat" on the distance. I'm glad I didn't cut through the park. The area that I would have ran though had a small dust cloud whirling around.
Not the actual dirt devil from Tuesday. But, similar in size.






Lately when I go out running, I feel like an excited dog that is going out for a walk. I get so excited that I take off at a fast pace and I turn a 5 mile run into a 5 mile tempo, lets run race pace, and make it hurt run. Work has been stressful lately so I think I am just trying to release some pent up energy. I've got one more long run this weekend and then I'm taking it easy next week.




My new shoes are coming in the mail today. I've been running in the Brooks Adrenaline for the past two to three years. Before that I was running in the Mizuno Wave Rider, Precision, and

Inspire.

I'm going back to the Wave Riders because I found a sweet deal online. $50 for running shoes. I'll take em.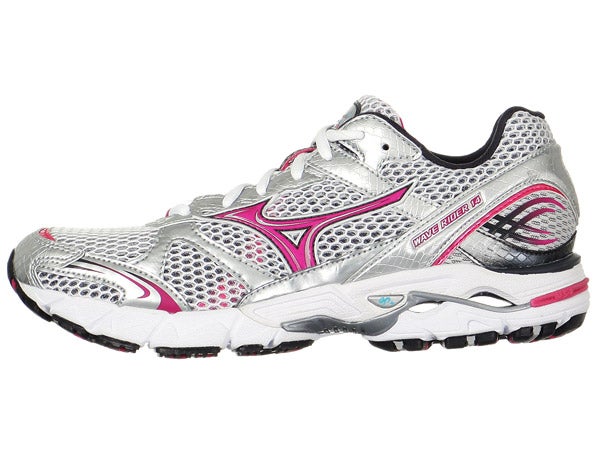 I will probably buy another pair of Brooks Adrenalines when I find another good deal online. I love sites like Zappos and their clearance site 6pm.com. Another site where I found shoes cheap was the running warehouse. Half marathon is 10 days out. No butterflies yet.